Mindful Living Inspiration Cards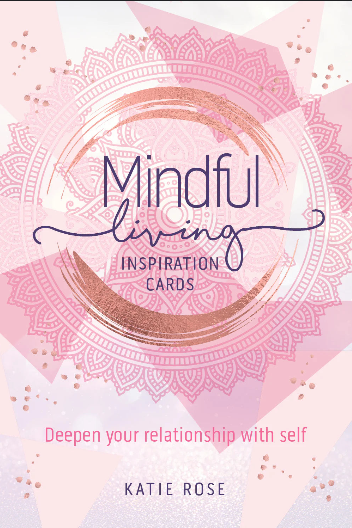 Designer: BOOKS, TAROT AND ORACLE
$45.00
Ethical clothes from us, to you...
Deepen your daily spiritual practice and meditations through these 36 cards of intuitive messages drawn from ayurvedic wisdom and yogic philosophy.
Learn how to let go of your busy life and instead apply conscious spiritual practice through meditations, prayers, mantras and ritual.
Pick one card each day as a focus for meditation, a spiritual teaching to live by or to solve a problem and reflect on a challenge in your life.

Inspired by Eastern philosophies and traditions, these cards are perfect for yoga teachers, meditators, parents, healers and anyone interested in spiritual development and personal growth.


ABOUT THE AUTHOR
Katie is an advanced level Jivamukti Yoga teacher and a Wise Earth Ayurveda master teacher. She is also qualified in Kundalini Yoga and as a Doula and holds the highest possible accreditations with both Yoga Alliance and Yoga Australia. She has been teaching yoga for over 20 years.

Katie's passion is in yogic philosophy and the seasonal practices of Sadhana, bringing devotion and a sense of the sacred to everyday life, as well as compassion for animals and a deep reverence for nature.

Katie is a published author of several books, including The Yoga of Birth. She is the mother of four young boys and lives with her loud and busy family in Sydney's Inner West.

Author: KATIE ROSE