BLESSINGS OF THANKFULNESS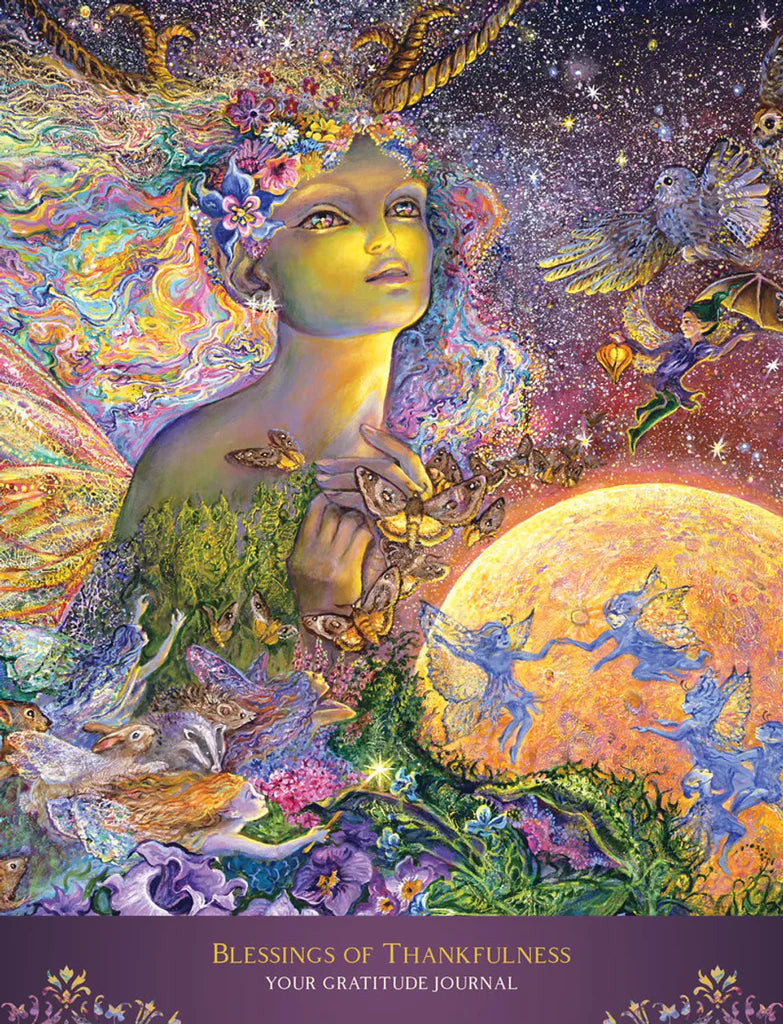 Designer: BOOKS, TAROT AND ORACLE
$29.99
Ethical clothes from us, to you...
Cherish your practice of gratitude and greet your world with grace, resolve, and assurance with this beautiful offering from Angela Hartfield and Josephine Wall.
This sumptuous journal is a safe and welcoming space for deepening your appreciation for life. Combining gratitude and journaling magnifies their positive effects to reduce worry, build resilience, ignite hope, and discover the joy available to you each day.
This deluxe softcover journal includes guidance, insight, and 44 full-colour illustrations to connect you to goodness, wonder and possibility. The 220 pages of cream-coloured premium quality paper combine lined and unlined pages to accommodate drawing, writing, and many other ways of expressing your thankfulness. The magic of gratitude will nurture your heart, head, health, and sense of wholeness — on and off the pages.
220-page deluxe journal.
Matte softcover with flaps.
Journal measures approximately - 18 cm (w) x 23.5 cm (h)
Author: ANGELA HEARTFIELD & JOSEPHINE WALL