CRYSTAL COASTER | GREEN AVENTURINE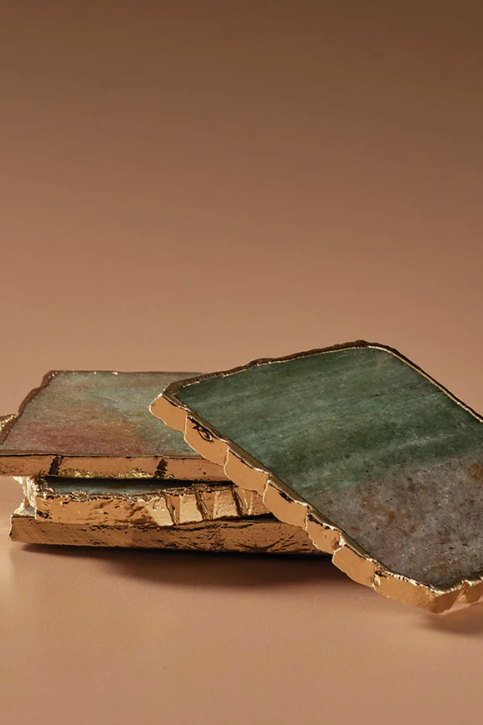 Designer: books, homewares and spiritual
$30.00
Ethical clothes from us, to you...
Make a statement in your home with this STUNNING Green Aventurine crystal coaster. Each crystal coaster piece is unique with natural crystal and a gorgeous gold trimmed rim. 
Each one is unique in appearance, with varying colours, markings,size and shape, with aluxemetallic edge. They'rethe perfect piece to takeentertaining to the next level.

Approx Dimensions: 11 x 11 x 1 cm
*Each individual piece will vary in size and shape
Priced Individually
This item is made from a natural product - stone. Therefore every piece of stone is unique. The stone used may have some natural markings such as dents, scars, scratches, or cracks. These natural markings or irregularities should not be considered as a defector a fault, but rather as a signifier of their natural beauty.
GREEN AVENTURINE Properties:
* Improve luck.   
* Increase prosperity
* Attract love (especially later in life)
* Reduce Anxiety
* Improve focus & concentration
* Increase rate of healing in the body
* Block EMF radiation
* Improve skin disorders
**** As this is a natural product, please know that colour and shape varies.****
1 piece