Designer Kidz Audrey floral swaddle & Headband set - Tea Rose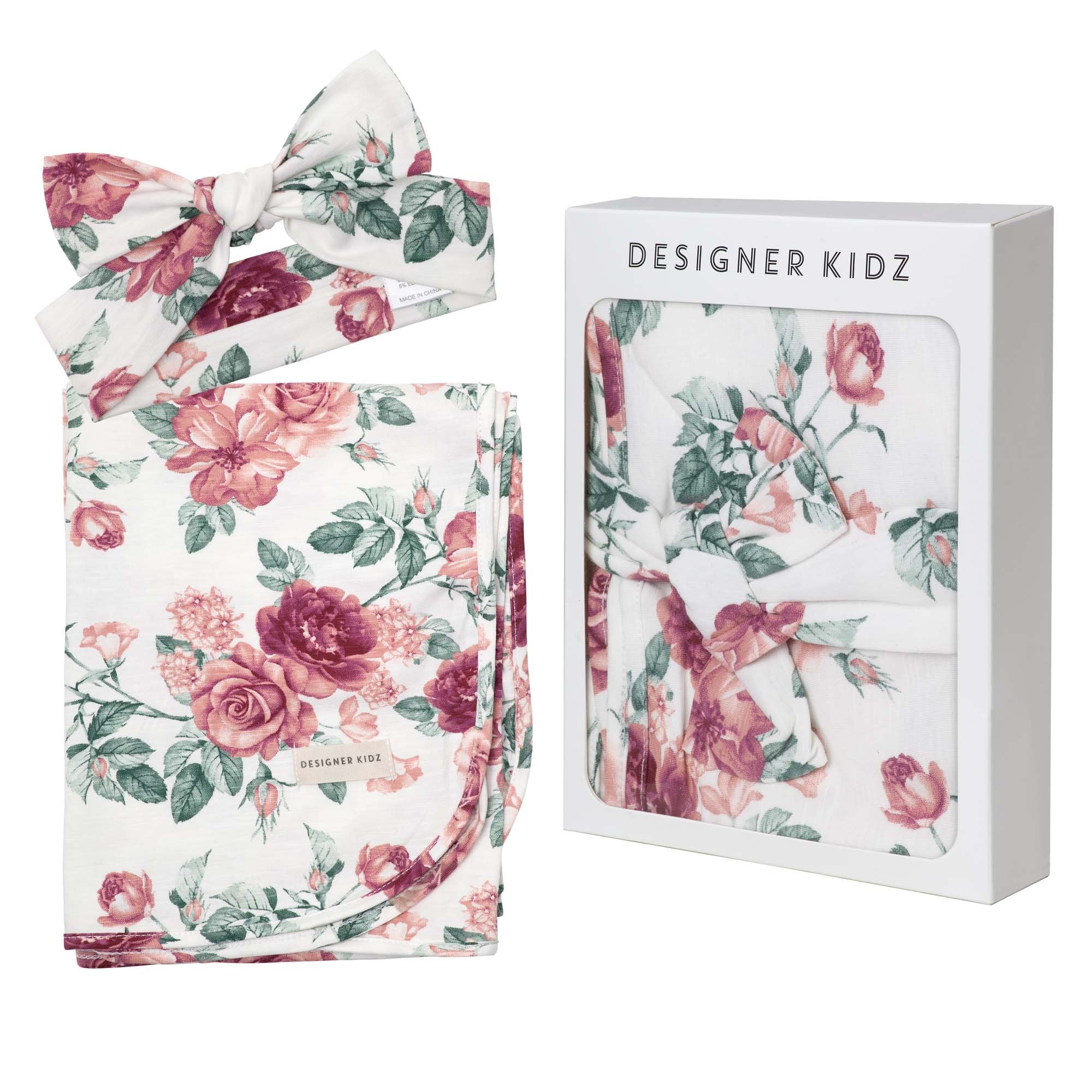 Designer: Designer Kidz
$39.00
Ethical clothes from us, to you...
The Audrey Floral Swaddle & Headband Set is the perfect baby gift! This set features a soft & versatile baby swaddle in a gorgeous vintage-inspired floral print, with matching adjustable baby floral headband. This set comes in an exclusive Designer kidz box set for an easy and beautiful gift idea!
Dimensions: 100cm x 80cm | Contents: 100% Cotton/Elastane.