Jaase Fey Mini Dress | Lottie Print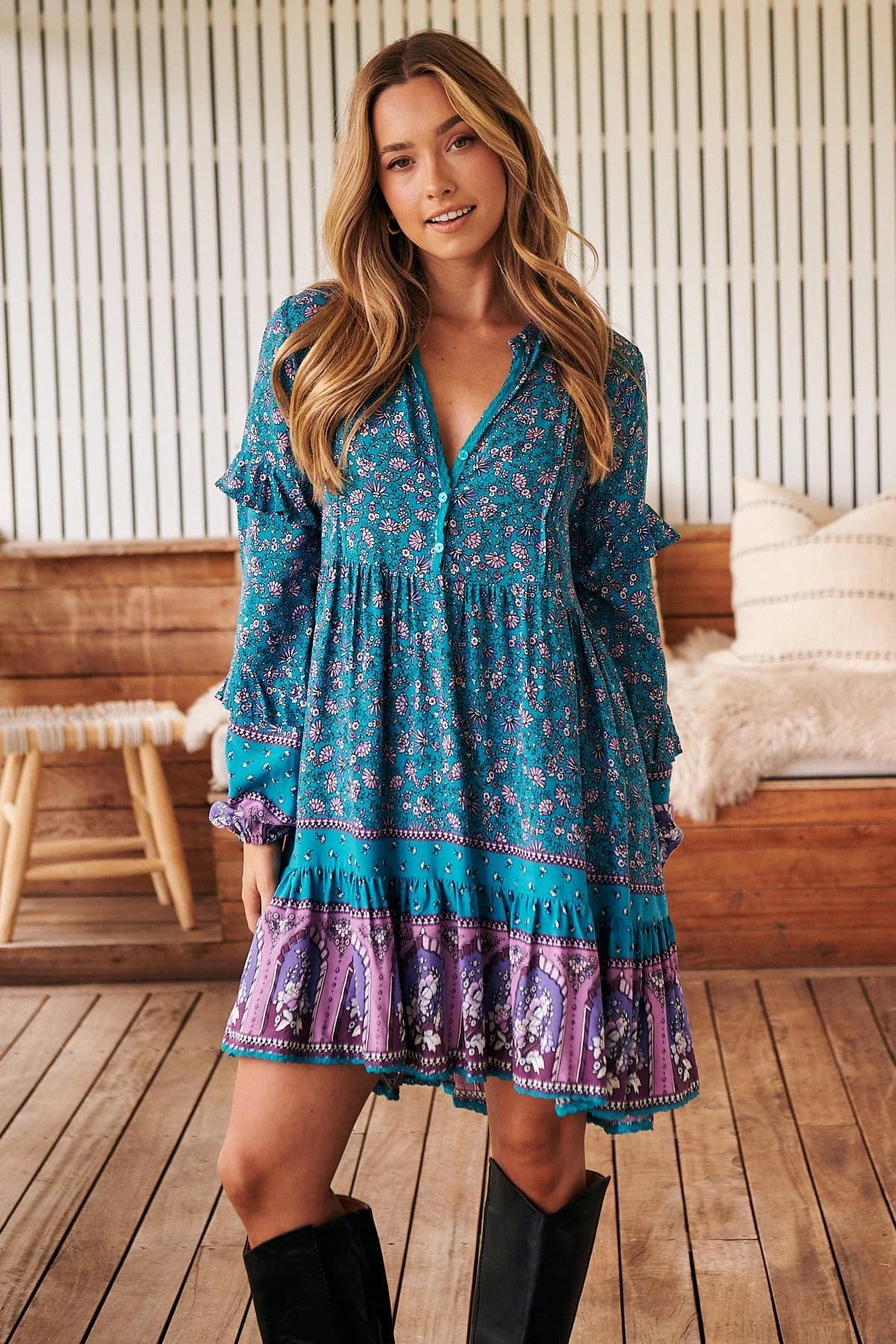 Designer: JAASE
$65.00
Ethical clothes from us, to you...
This stunning piece from Jaase is the perfect dress for any occasion. The Fey Mini Dress in the  Lottie Print has a beautiful bohemian vibe in a stunning tiel blue. Featuring a relaxed flowy skirt, slightly fitted top, V neckline and a stunning billowy sleeve. This piece looks stunning with boots for these cooler months.

Long Sleeve with double frills on the sleeves
Button through bust line with pin tuck details and lace trims.
Cute flirty skirt with Border details
Model wears XS
100% Rayon - We recommend cold hand wash only. 
XS - Bust: 116 cm Waist: 112 cm Length: 70 cm
S - Bust: 120 cm Waist: 116 cm Length: 72 cm
M - Bust: 124 cm Waist: 120 cm Length: 74 cm
L - Bust: 128 cm Waist: 124 cm Length: 76 cm
XL - Bust: 132 cm Waist: 128 cm Length: 78 cm