Japanese Garden Duster | Cienna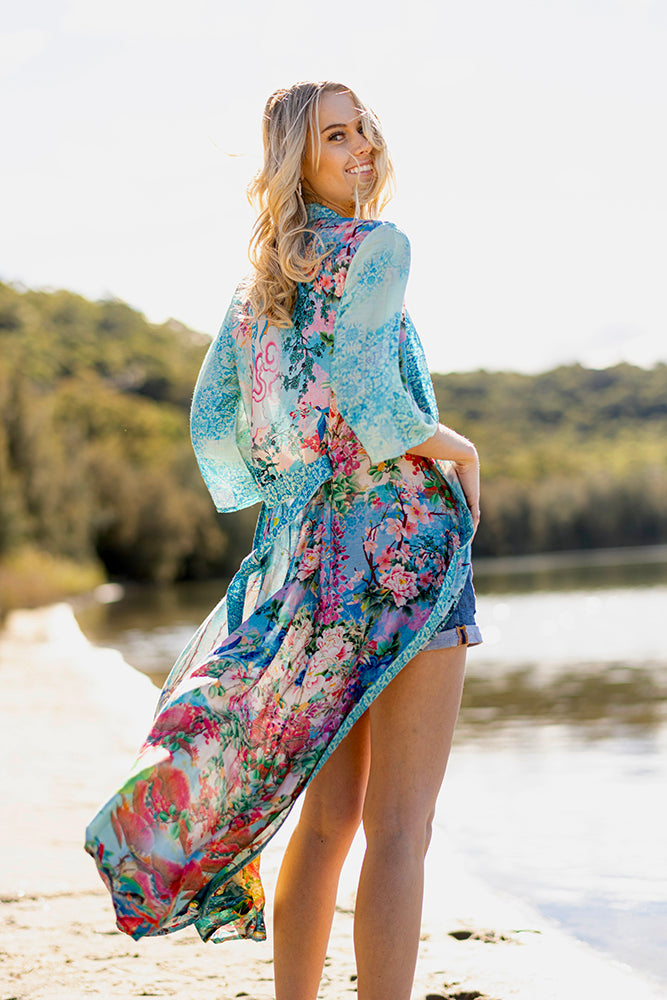 Designer: CIENNA
$159.00
Ethical clothes from us, to you...
This gorgeous and oh-so whimsical Japanese Garden Duster  is sure to make you feel magical and like a goddess of the home or beach shores. This stunning piece layers phenomenally with denim and heels on date night.
The most ethereal and captivating print with the delicate Japanese inspired etchings of peony's, birds, and cherry blossoms, and she is one that will sure win your heart.  
Wear over your bikini or take her to a festival with your denim cutoffs in the Summer, or wear indoors and around the home in the winter months. This beauty is sure to brighten up any outfit.  With a feature kimono style sleeve, this piece will be your latest wardrobe treasure. Pair with your favourite denim for the ultimate relaxed vibe.

Lovely Silk/Viscose Duster in stunning Japanese Garden Print.  Our newest additions, the colours in this duster are amazing.  This Duster comes with a matching sash!
Made from Silk/Viscose, and Made in India.
Length:  130cm
Width:
(S/M) 112cm  arm width:  42cm
(L/XL) 116cm  arm width:  50cm