EURO GOLD LEAF DROP EARRINGS | MELANIE WOODS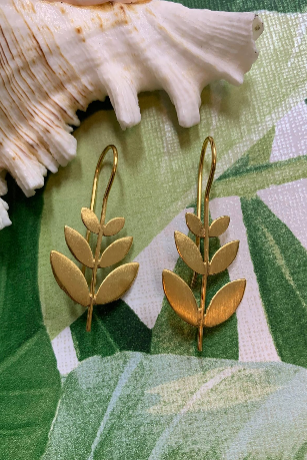 Designer: MELANIE WOODS
$25.00
Ethical clothes from us, to you...
Stunning and classic, brushed finish earrings to suit any occasion. 

24 carat Gold on Brass, but there is nothing brassy about this very stylish matte finish. 
Hypoallergenic
SIze - 35 long  x 20 wide mm
 By purchasing this piece you actively support fair trade, ethical production and an Australian designer.
Melanie woods contributes a percentage of profits to programs that provide education and empowerment to women and their families locally and worldwide.