Stevie Skirt - Black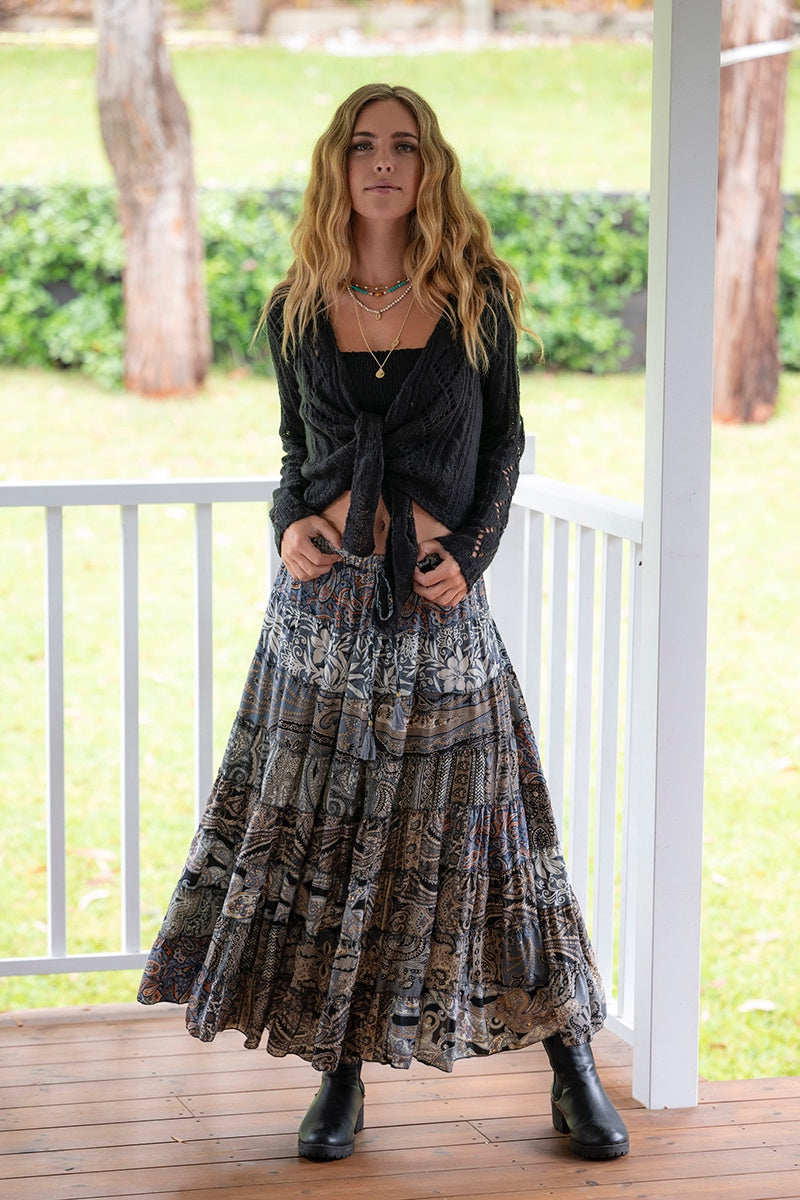 Designer: CIENNA
Sold Out
Ethical clothes from us, to you...
Crafted from off-cuts of silk blend fabrics, the incredibly unique design of the Stevie Skirt from Cienna is a stand-out and whimsical maxi skirt for your wardrobe collection!  No 2 skirts will be alike!  Each skirt is an individual piece, all gorgeously unique in their pattern. 
With an Elastic Waist and drawstring, this skirt is wonderfully comfortable to wear. You can even get creative with this skirt and wear it over the chest as a strapless dress, and accessorise it with a leather belt and denim jacket for a whole new look!
Pair with your fave crop-top or graphic tee with a knot tied and the front and layered with a denim jacket for the ultimate wanderlust inspired outfit. 

Brand:  Cienna

(S/M)
Waist not stretched:  70cm           
Elastic Stretched:  106cm
Hips – 133cm, Length – 93cm
(L/XL)
Waist not stretched:  78                 
 Elastic Stretched:  126cm
Hips – 150cm, Length – 95cm