THE SHARMAN-CASELLI TAROT DECK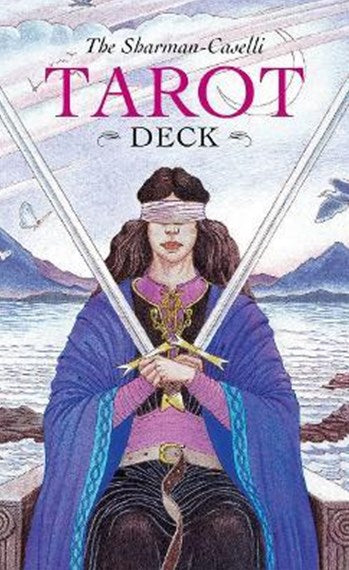 Designer: BOOKS, TAROT AND ORACLE
$49.99
Ethical clothes from us, to you...
This deck has been specially created for the first-time tarot user. Juliet Sharman-Burke is an experienced tarot reader and teacher, and Giovanni Caselli is an internationally renowned artist. Their collaboration has produced a deck with traditional symbolism of extraordinary clarity for both Major and Minor Arcana cards. This is the deck to use as you begin your journey of discovery through the tarot.
Journaling prompt: Let's cultivate a little mindfulness and connect to the present moment. Take a few breaths and close your eyes. How do you feel exactly in this moment? What thoughts are going through your mind? How does your body feel? Journal anything that comes up.
Bonus exercise: Give yourself a hug for at least 30 seconds. I know this might sound strange, but it's a great way to self-soothe.
AUTHOR: JULIET SHARMAN-BURKE & GIOVANNI CASELLI

Format: TAROT DECK