Wide Belt Rectangle - Baroque Bone Buckle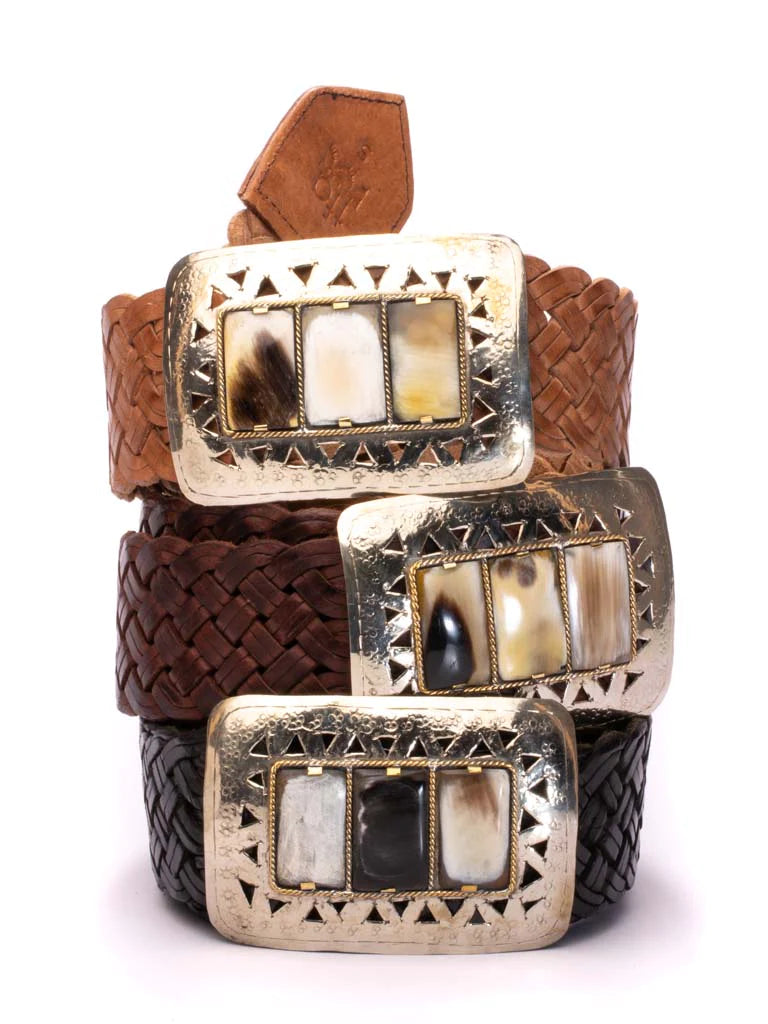 Designer: WANDERLUST AND THE MUSE
$89.00
Ethical clothes from us, to you...
Marrakesh Wide Leather Belt with baroque metal cut-out buckle & bone inlay
The absolute ultimate in boho styling or to add a bit of cow-girl to your wardrobe. Bone inlay set in an engraved metal teardrop shape. Colour of the bone may vary as these are natural products - as can the colour of the leather from batch to batch - may not always be as shown in photo. 
Wear back over your fave boho maxi or linen outfit to add some spunk!
Meausrements end - end (approx give or take 2cm) 5-6cm wide
S = 107cm
M = 112cm
L = 117cm
XL = 123cm